There are big changes within the Ad Tech industry. As big expectations around Account-Based Marketing platforms do not match reality; B2B companies wonder how to embrace the monumental shift which makes cookie-less targeting look so yesterday.
B2B Display Advertising on IP targeting is emerging as the only long-term solution that does not rely on shrinking cookie pools, probabilistic device-to-company allocations, and that can run outside the walled gardens of Linkedin and Google.
The backdrop to all the changes is not only privacy considerations but the fact that a number of the main browsers are now giving cookies the cold shoulder. So, the big question occupying everyone's minds, is how rebuild business development in a virtual world successfully without personal data use? Why do B2B companies still rely on cookie targeting when all industry experts agree that this strategy no longer represents the future?
A good way to look at this is by looking at the "Terror Troops". They represent all the reasons companies are failing to see that there are better ways to target in B2B than simply relying on cookies.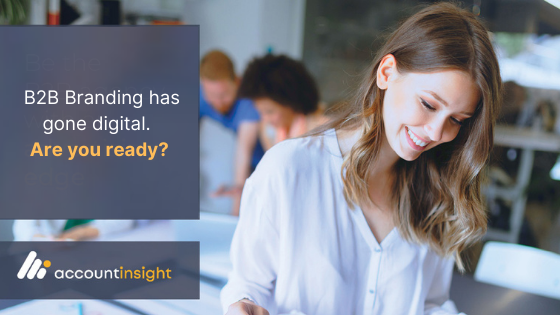 Mannequins. It is a life frozen. They represent the fear to try something new and the desire to keep thinking that cookies are still alive.
Belief systems. Thinking that cookies are just a High Power for good marketing. If so, all other options have to be Evil. But… could cookies be the wrong choice? Belief systems invite to those exact thoughts, even if not consciously.
Basements. Go below the shiny surface of the cookie targeting, where the lights are dimmer and the dust thicker. Look at probabilistic company assignations and cross-device mapping. Are there things you should know that no-one tells you?
Puppets. They represent a hotline of innocence, a time to trust all the hype and publications around cookies.
Doors half-open. It is unnerving not knowing if cookies are really targeting the right people.What if the right choice was just the one on the other side of the door? The abundance of choice can lead to confusion.
Taxidermy. An imitation of cookie targeting, a solution that will not do any good. This is marketing stopped on the wrong path.
TV on static. On these days of digital abundance, a TV on static represents the old solutions that are no longer working, that are hard to fix but that are still around as legacy applications. How will new solutions interact with them?
Pagan Symbols. It chills to imagine that you are onboarding new technology that is hard to master. These represent the ancient forces of Marketing and Sales that can work against the desire of changes.
Glasses of wine, one of them knocked over. It is about what you have not seen. You feel that other B2B companies are doing better. What happened? Did you miss something hat everybody else is aware of?
Phones left off the hook. You are trying to build an engine to engage directly with your customers but will all pieces come along as desired? Will there be someone on the other side of the line once you start targeting?
So why is Account-Based Advertising on IP Targeting the right choice?
There are many reasons why we fear changes & failure and adoption of Account-Based Advertising on IP Targeting is not alien to them. However, if you can face your fears you can defeat them and take the right choices.
"Getting your value proposition in front of the target accounts in the right context at the right time is the real objective" Toni Chumillas, Chief Product Officer at AccountInsight.
A point worth making initially that it's not just consumers worried about how their data is being used, but also the industry as well. Much of Programmatic 1.0 was about connecting inventory to cookie sets so, it's obvious to many that change is a long time coming.
All this means that the idea of targeting without personal data has to become the new normal.
The solution is IP targeting combined with real-time content targeting, which means that intelligent programmatic can be used which totally respects the user's privacy.
More about a cookie-less digital future below
http://wiki.awin.com/index.php/Will_There_Ever_Be_Cookieless_Tracking
https://blog.beeswax.com/cookie-apocalypse-ii-webinar-recap-white-paper-download/
https://www.exchangewire.com/blog/2017/02/02/google-removing-third-party-pixels-youtube-will-hit-video-strategy-management/
"Terror Troops" appearing in the printed version of www.shortlist.com, issue 469. All credit to the authors there.