Nurturing the relationships you've already formed is the best and easiest way to improve your company's client retention and keep new sales rolling in. It's fairly common knowledge that it's easier and cheaper to cross sell to an existing client rather than going after a new account. After all, a bird in the hand and all that good stuff is quite apt.
In fact, if you focus less on chasing down new leads and instead spend your resources on discovering exactly what other concerns existing clients have, you may be onto something. More often than not, the gaps clients have can usually be filled with other solutions you already sell – or have considered creating.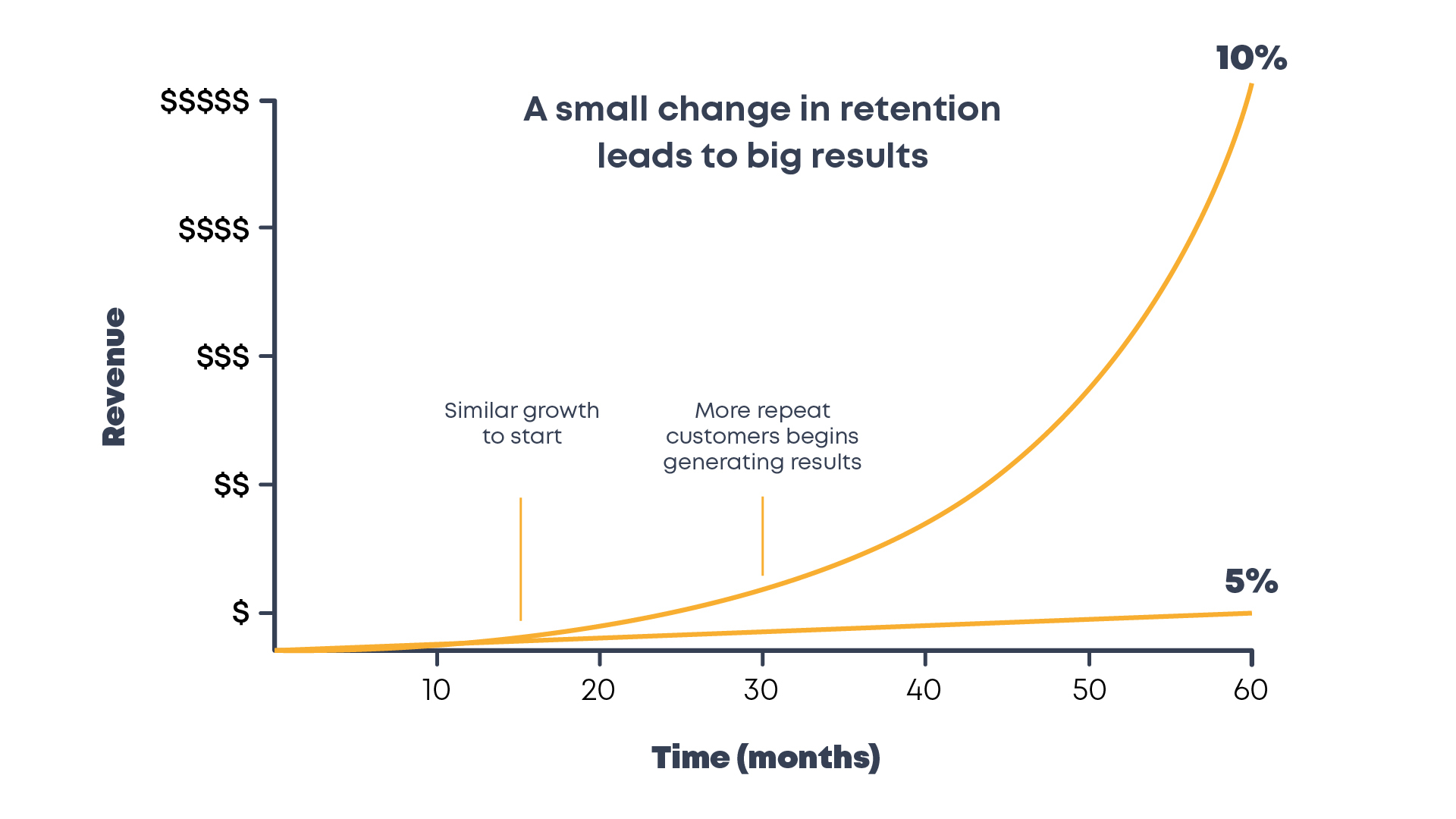 How to use account-based advertising for client retention & growth
Do some research

– Start by finding out what other interests your current clients have beyond the scope of the current product or service they're using. It's also important to take a look at what research they're doing and if they're showing intent to buy anything specific.

Start your marketing

– Once you have a solid solution for existing accounts, start your account-based advertising (ABA) campaign with a pitch focused on helping them. You can also focus your marketing energy on them to passively increase your mindshare.

Give clients first dibs

– If you have new offerings that you're launching, ensuring your current client base has the first opportunity to purchase is a good way to boost loyalty and meet underlying needs.
How to use ABA for client retention
In order to keep clients happy, it's important to stay on top of (and, where possible, exceed) their expectations. You can do this through:
Delivering a consistent customer experience – This goes back to the notion of using B2B Display Advertising as a brand awareness tactic. By continually reminding your clients that you're around and have a brand worth trusting, you'll help to keep them reassured that you're the right choice for their business.
Keeping tabs on what your customers are researching

– It's important to know what your customers are showing intent to purchase. If clients are researching competitors, you'll be armed with knowledge that you're lacking in a specific area. This insight will give you and your team time to lay concerns to rest and meet those missing needs.
Focus on your current clients to optimise your business
The main moral of this is that it's time to realise that when it comes to sales growth, you shouldn't only look for new clients. You should also take the time to inspect your current client list a bit more closely. We've found that over time you won't only retain clients, you'll deepen existing relationships and maintain interest and trust. Talk to the experts in ABA to see how you can make this work for your business. Discover our other Account Based Marketing Solutions.